20 Mouthwatering Meals in Plainfield You Need To Try ASAP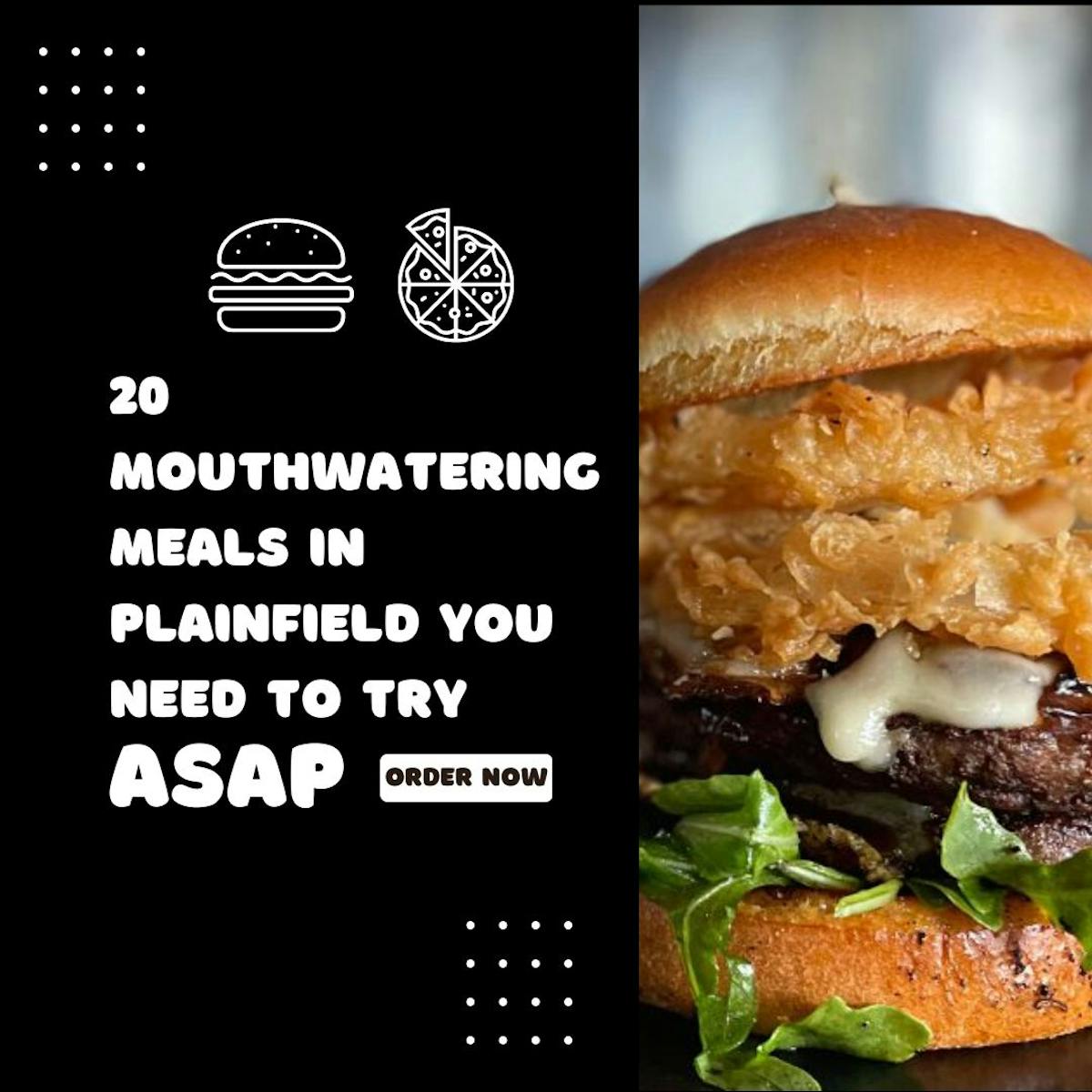 20 Mouthwatering Meals in Plainfield You Need To Try ASAP
Plainfield, Illinois has become a booming spot for top-notch dining options over the past decade. Trips to Naperville or Downtown are no longer the only way to enjoy a night out at a quality independent restaurant.
We all have our favorite places and our go-to food, but who isn't looking for more mouthwatering options nearby to add to our lists?
Our team shared their favorite menu items from Plainfield's best restaurants.
Here's what our local food experts say you need to try!
20 Mouthwatering Meals in Plainfield You Need To Try ASAP
Khaos Brewcade & Kitchen Fireclucker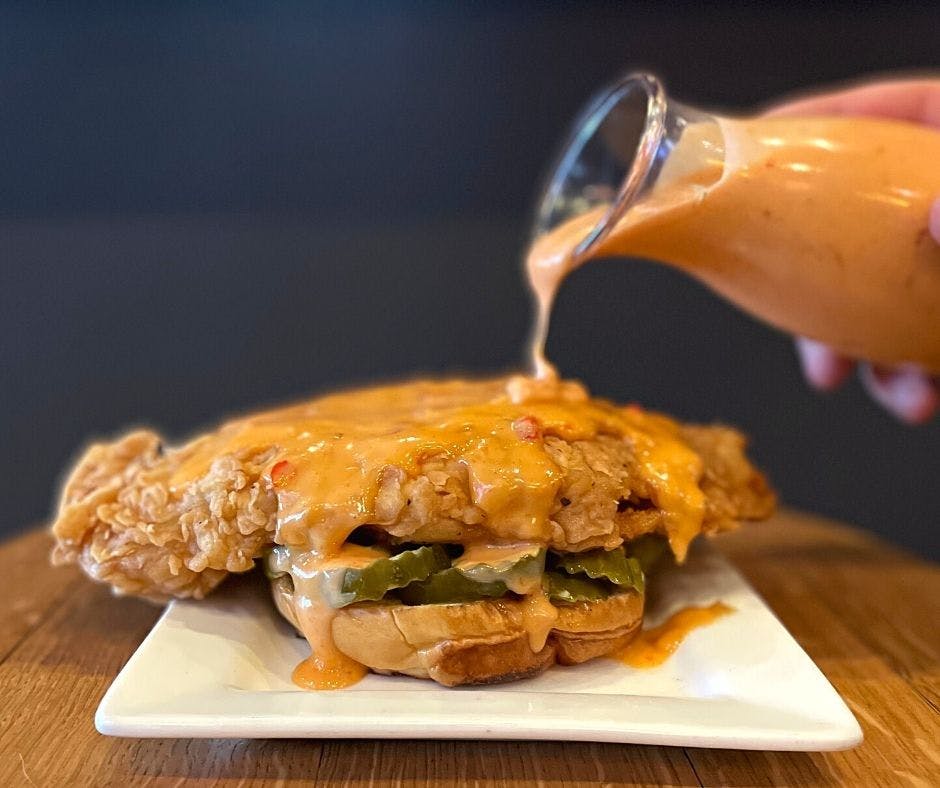 Fried Tempura Breaded Chicken Breast Topped with Firecracker Sauce & Pickles on a Hawaiian Bun. Try it with one of their Beers brewed in house!
Moe Joe's Cajun - Famous Corn Crusted Alligator Tail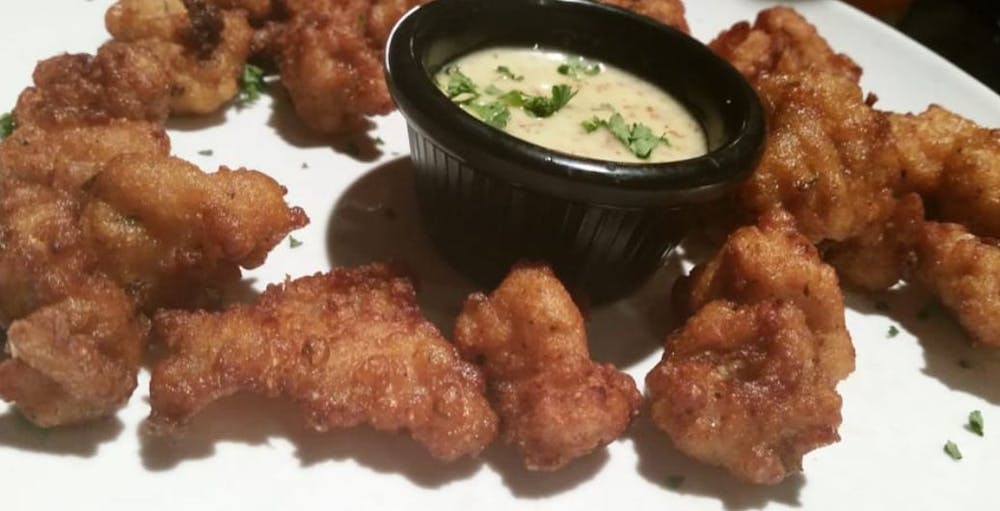 One half pound of tender Alligator Tail Meat, hand breaded and served with Moe Joe's Jalapeno Honey Dipping Sauce.
Station One Smokehouse - Brisket Sandwich with Elote Corn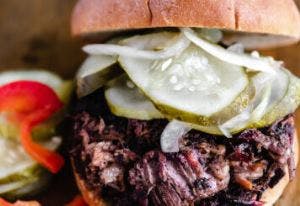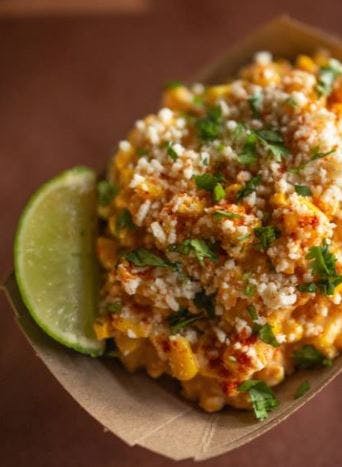 Smoked Brisket Sandwich. Side of Elote Corn.
Craft'd Bourbon Chicken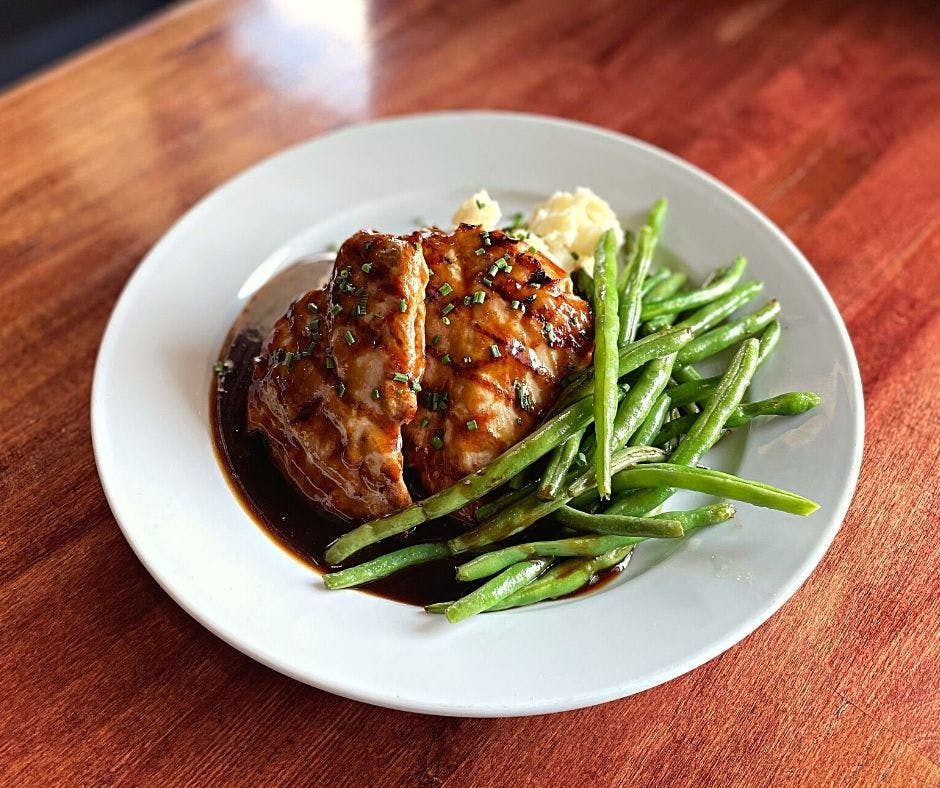 Two marinated Grilled Chicken Breasts served over Garlic Mashed Potatoes with oven roasted Green Beans. Topped with Balsamic Bourbon Glaze.
Irish Thyme Corned Beef Tacos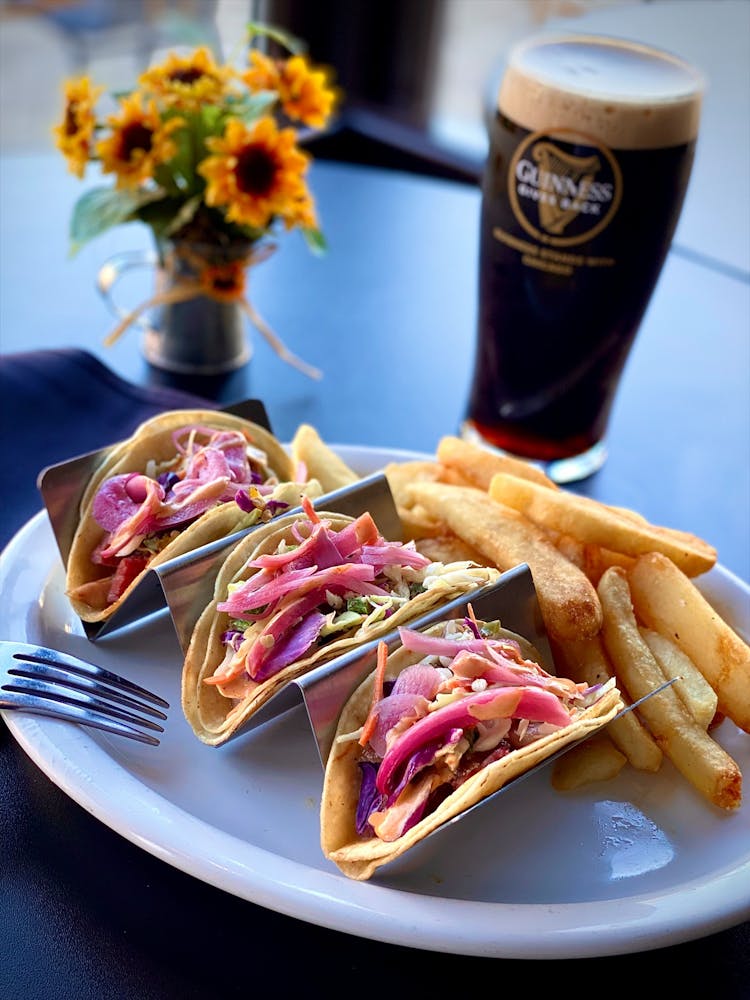 3 Corn Tortillas filled with Shredded Corned Beef, topped with Fresh Jalapeño Slaw, Pickled Onions and a Southwest Crema.
Larry's Diner Chicken Stuffed Biscuits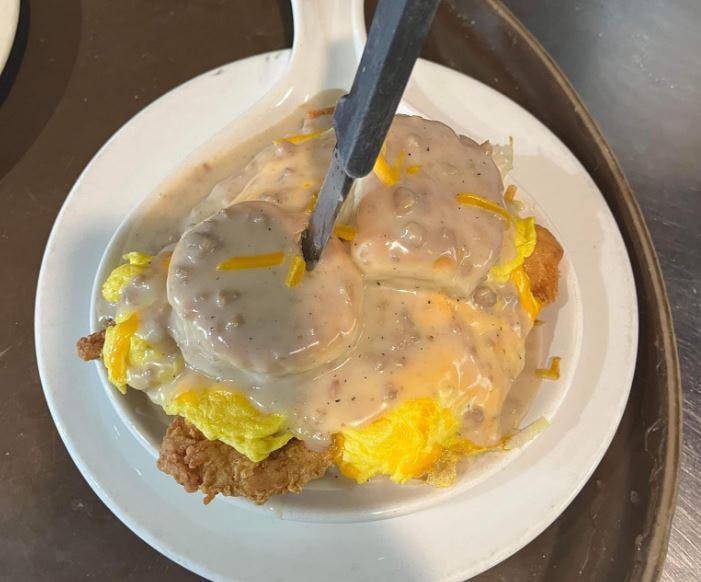 Breaded Chicken Breast, Cheesy Scrambled Eggs, sandwiched between two Buttermilk Biscuits, served over a bed of Hash Browns. Topped with Sausage Gravy.
Khaos Brewcade & Kitchen Steakhouse Burger
Peppercorn Crusted Patties, Crimini Mushrooms, Swiss Cheese, Arugula & Peppercorn Demi Glace.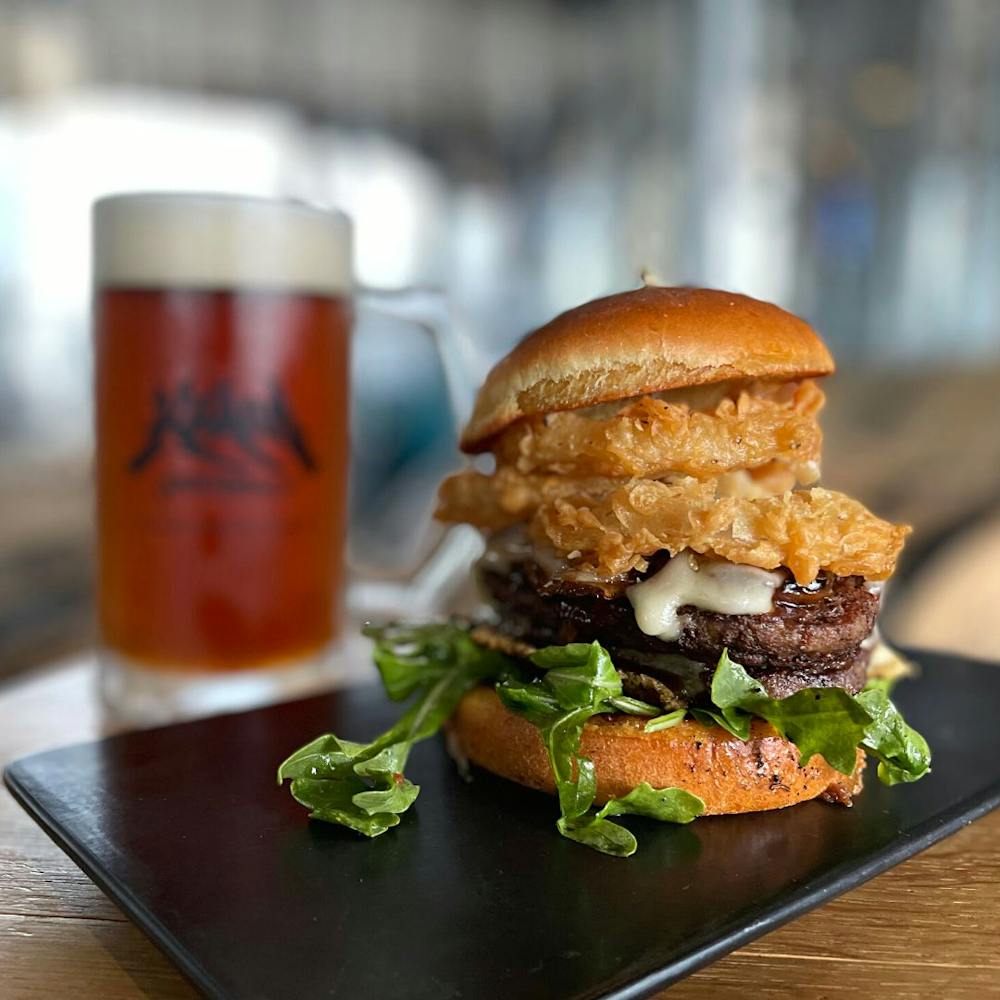 Krema Coffee House - Brown Sugar Bacon Gouda Egg Sandwich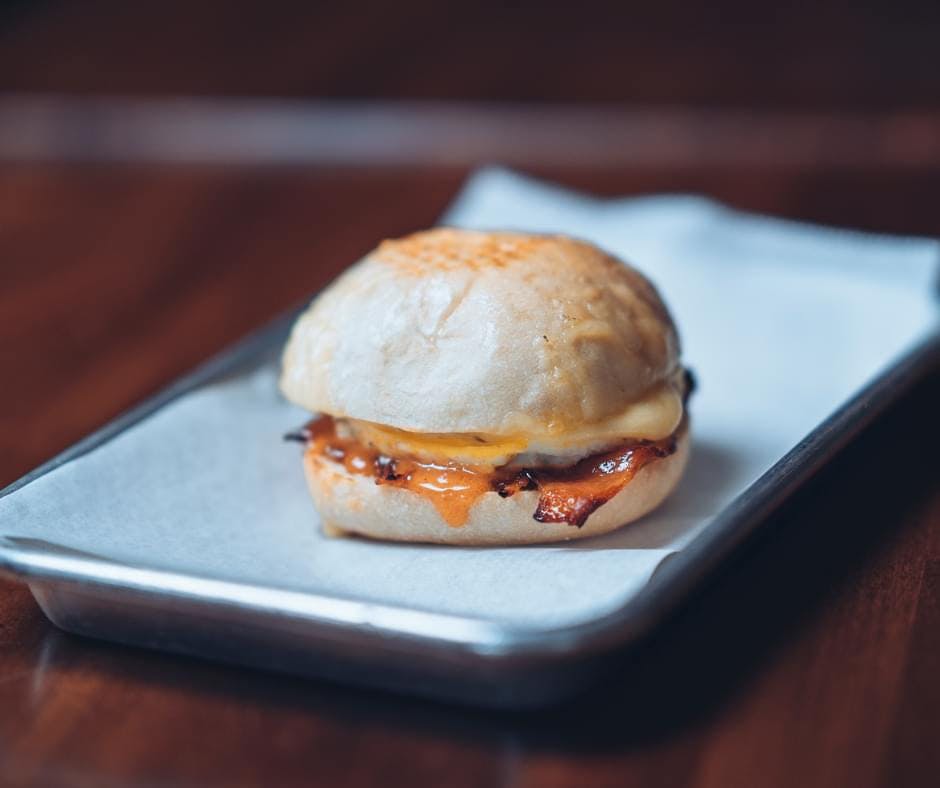 Brown Sugar Bacon, Gouda and Egg on Ciabatta.
Chop'd Filet Sliders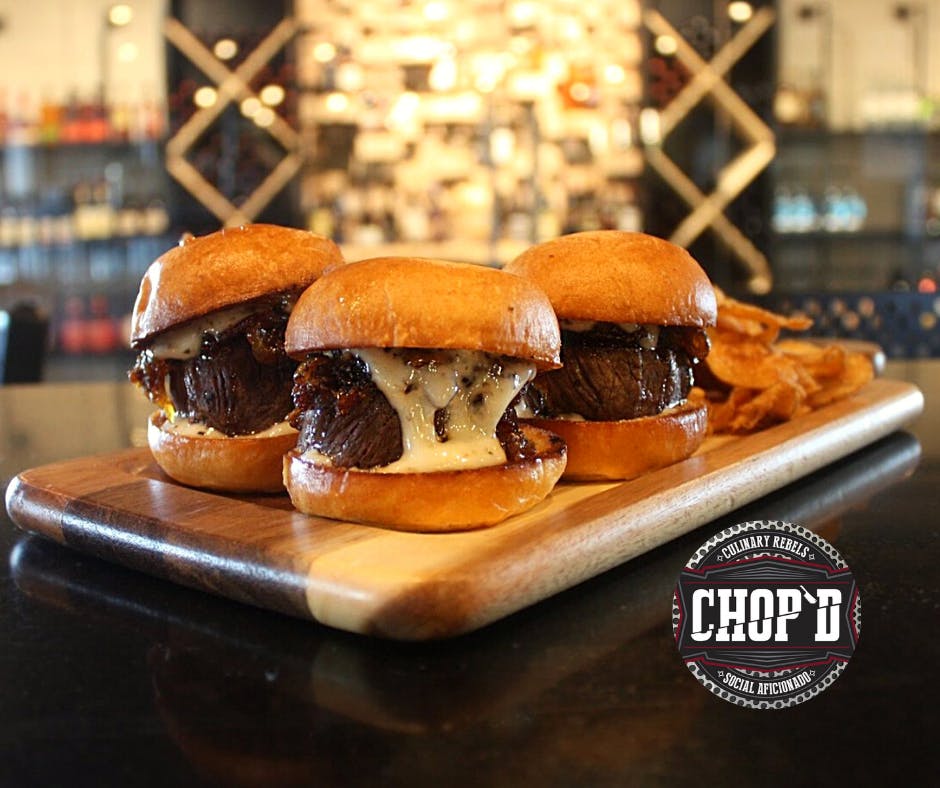 9oz. of Filet Medallions, seared and served over Bacon Onion Jam, topped with Sweet Mayo. Served on Garlic Buttered Sliders.
Vita Bella Plainfield - The Vita Bella Beef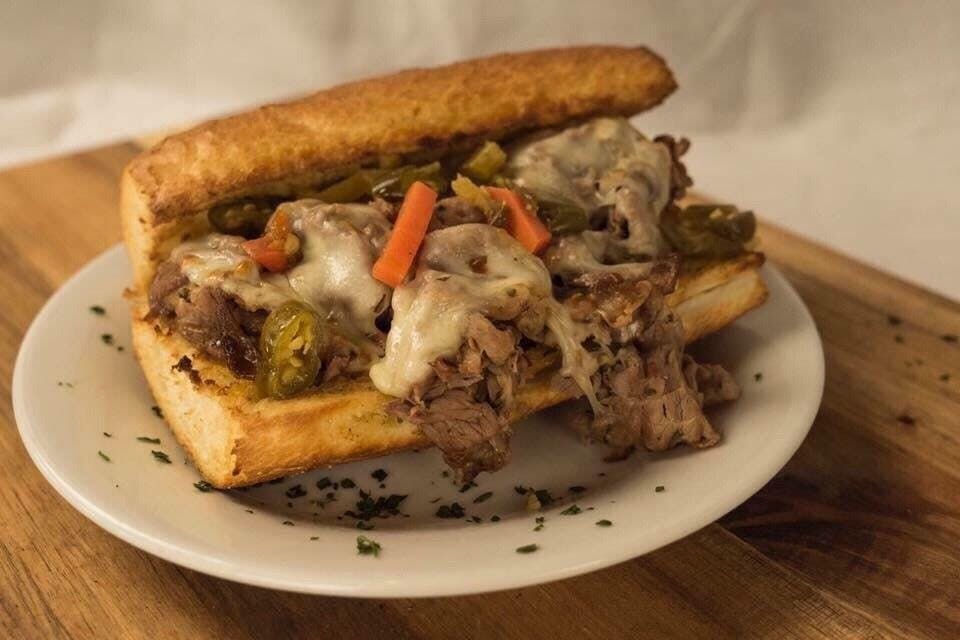 Italian Beef On Garlic Bread topped With Sweet Or Hot Peppers & Melted Mozzarella Cheese.
Tap House Grill Plainfield - Double Decker, Crispy Beer-Battered Chicken Melt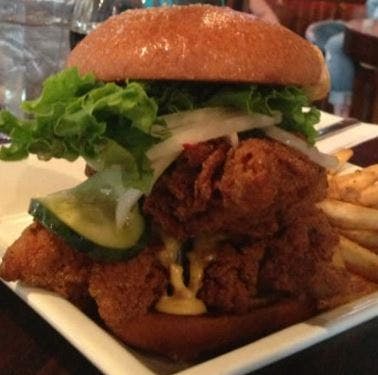 Beer-battered fried Chicken topped with Merkts Cheese, Lettuce, Onion and Pickles. Served on a Potato Bun.
Savino's Gyro Bowl + Chocolate Cake Shake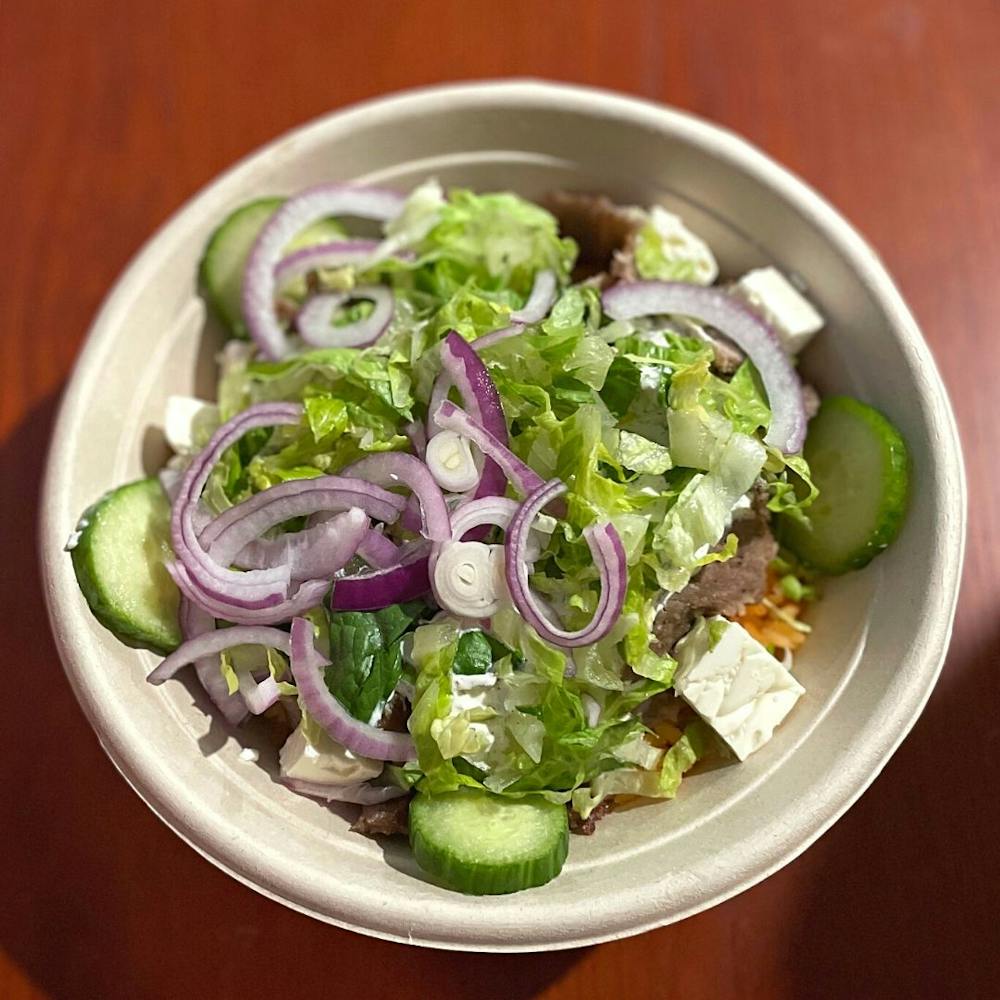 Choice of Lamb or Chicken Gyros served over Rice, topped with Lettuce, Tomatoes, Cucumber, Red Onions, Feta Cheese and Homemade Tzatziki Sauce.
Calogero's - Pizza Baciata
This is actually a Caterer out of Plainfield and I can't find the ingredients on this but take a look at this deliciousness!
Craft'd Signature Salad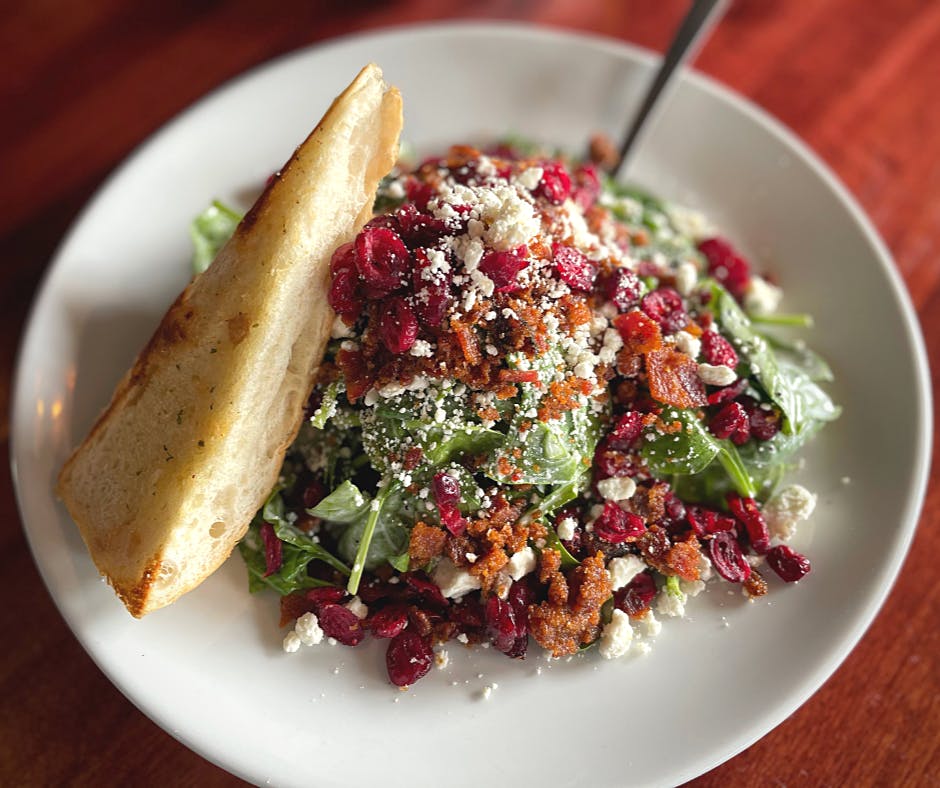 Fresh Spinach, Goat Cheese, dried Cranberries, and Pig Candy tossed in our house Poppyseed dressing. All Craft'd Salads are served with a piece of Garlic Bread, 'very cold' and crisp on chilled plates! Add Smoked Chicken, seared Salmon, or smoked Pulled Pork to any Salad.
Chop'd Steak Ummm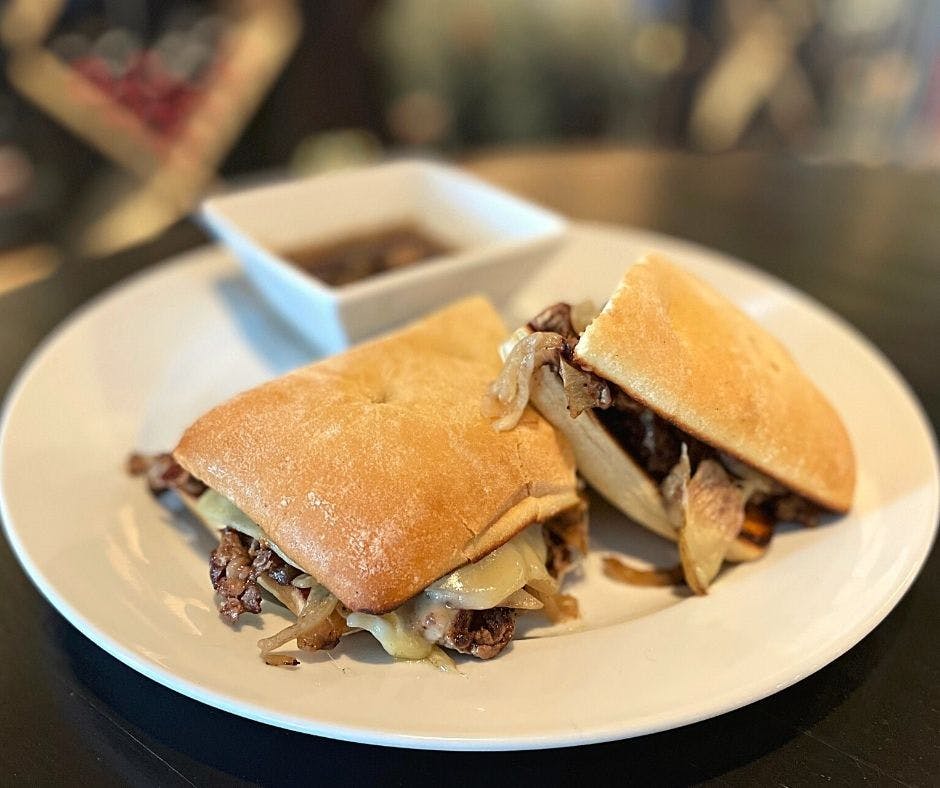 Shaved Ribeye, sautéed Mushrooms & Onions topped with melted Gruyere Cheese. Served on a soft Ciabatta Bun.
El Molcajete - Tacos

"The most authentic Tacos in Plainfield I've found." - Chef Tony
Big Pauly's Wood Fired Pizza - The Butcher
Big Pauly's Signature Red Sauce, Whole Milk Mozzarella, Hand-rolled, Fire-roasted Meatballs, Pepperoni, Fennel Sausage, Applewood Smoked Bacon, Fresh Basil.
Habanero Mexican Restaurant - Steak Chimichanga with Elote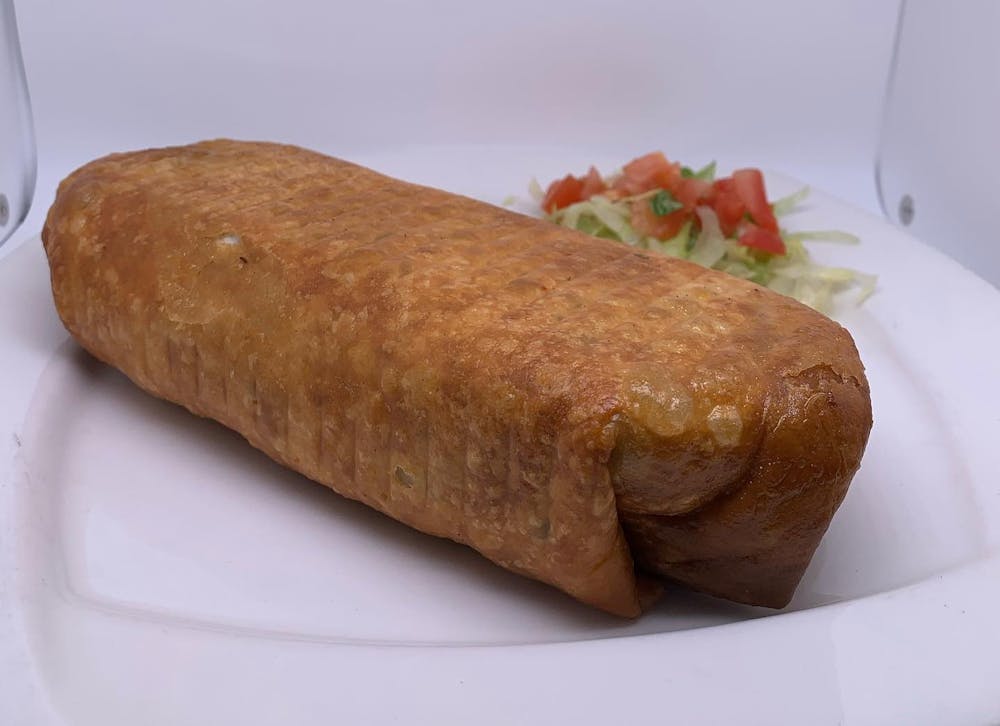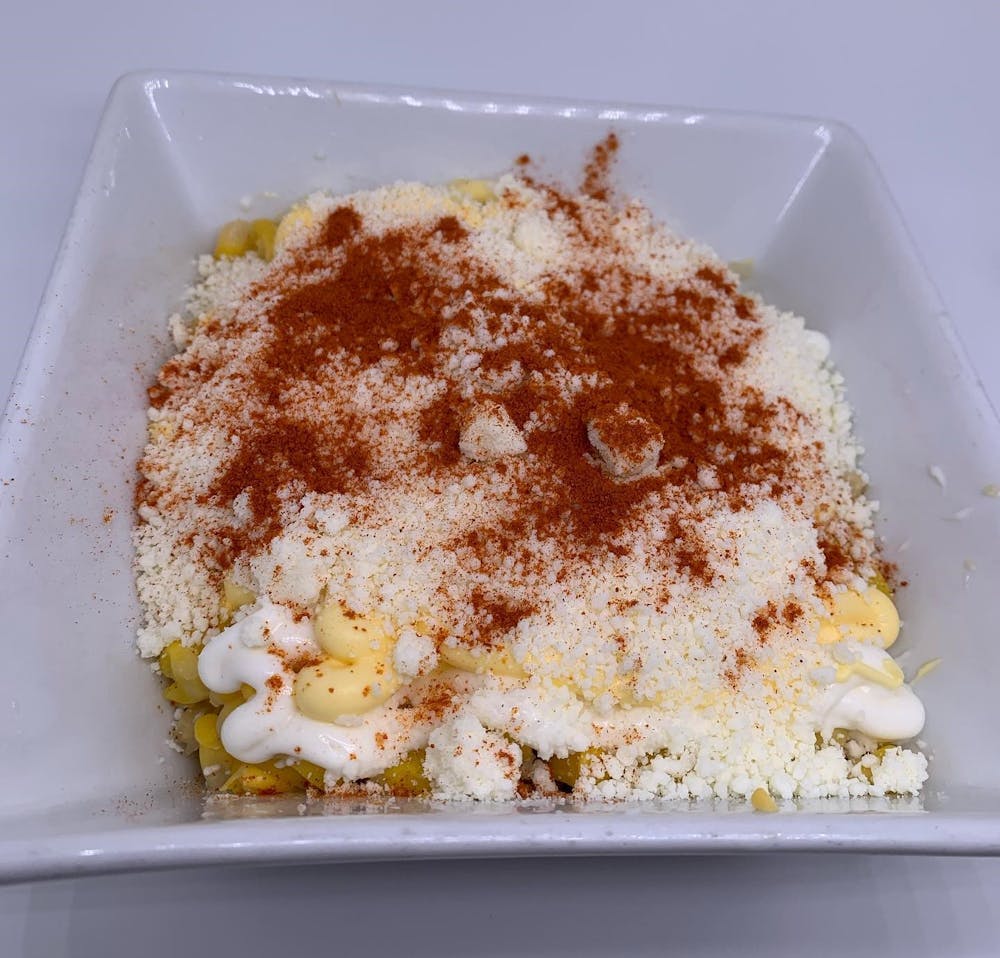 Fried version of their traditional Burrito. Includes Beans, Cheese and Steak.
Steve Buresh's Cheesecake Store & Sandwich Shop - Not Your Father's Reuben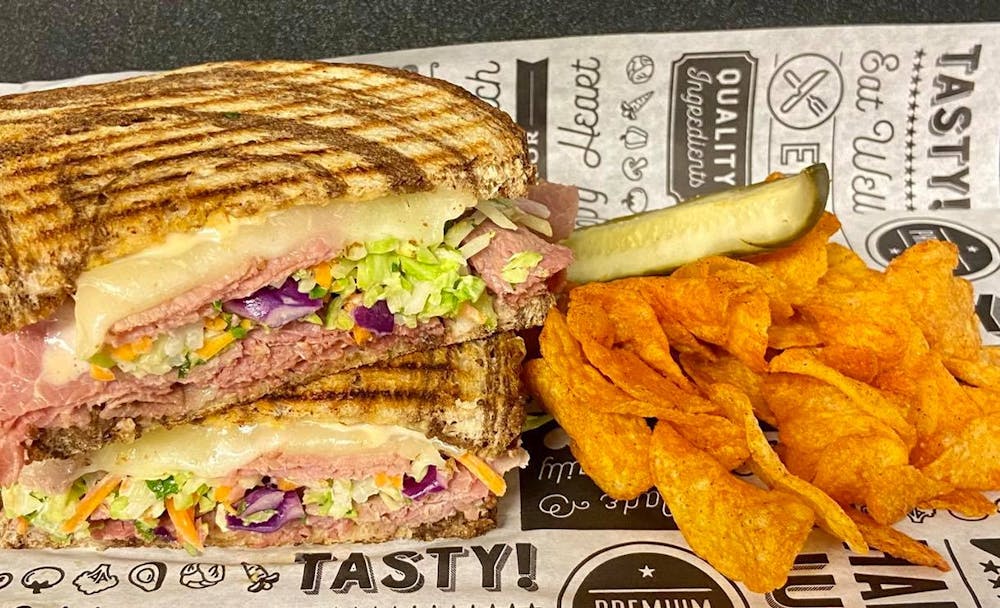 Choice Naturally Cured Corned Beef, Provolone, 1000 Island Dressing, Veggie Slaw on Marble Rye.
Freedom Brothers Pizzeria & Alehouse - Bird Song Cheesy Beef Rolls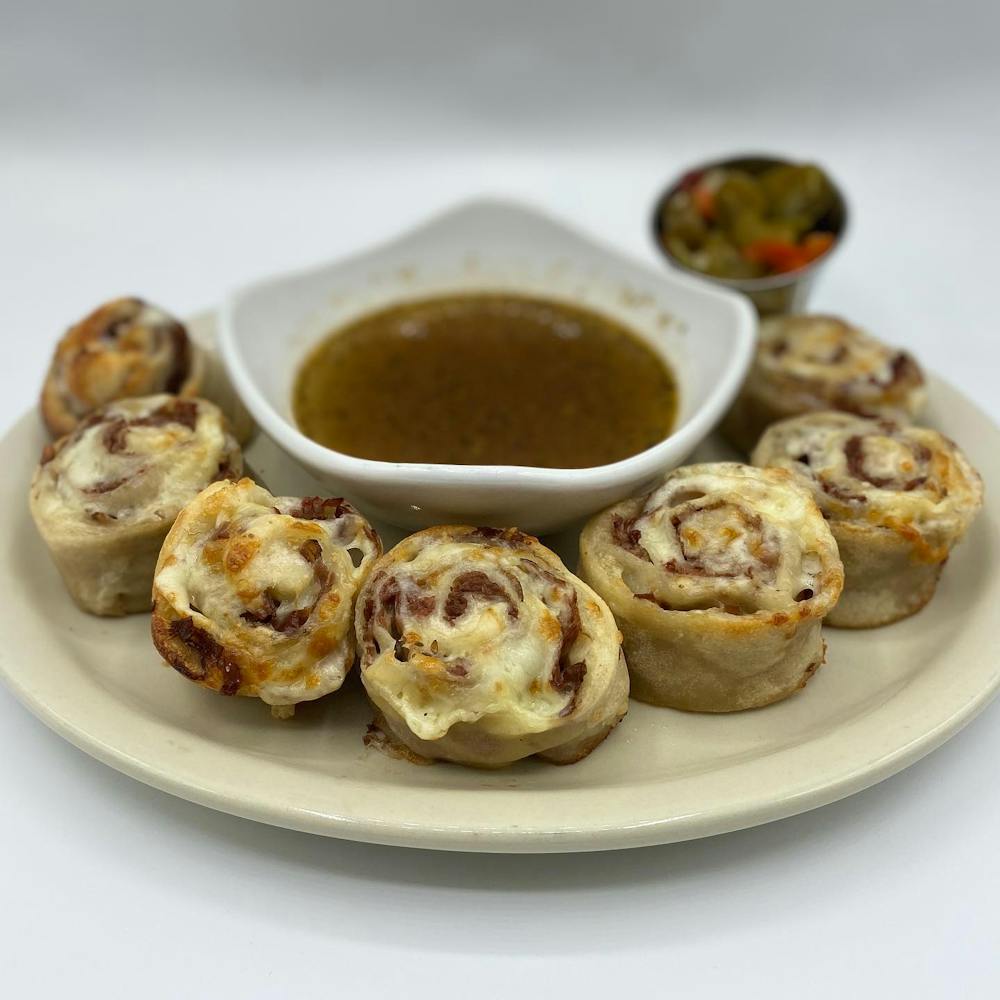 Italian Beef, East Coast Mozzarella, Fontina, Rolled into Dough. Served with Au Jus Dipper and a Side of Giardiniera.

Now go out, #EatLocal and experience these amazing, local fare!
Thank you for your continued support of Plainfield restaurants.
What did we miss? Let us know and we can add other items to this list!
Featured Restaurant Website Links
Craft'd ➡ thecraftdlife.com/menus
Chop'd ➡ thechopdlife.com/menus
Khaos Brewcade & Kitchen ➡ khaosbrewing.com/menus
Tap House Grill Plainfield ➡ taphousegrills.com/locations/plainfield
Savino's ➡ savinosbeef.com/menu
Station One BBQ ➡ stationonesmokehouse.com
Moe Joe's Cajun ➡ eatmoejoes.com
Freedom Brothers Pizzeria & Alehouse ➡ freedombrotherspizza.com/food
El Molcajete ➡ elmolcajeterestaurant.com/menu
Big Pauly's ➡ bigpaulyswoodfiredpizza.com
Vita Bella ➡ vitabellapizza.com
Larry's Diner ➡ larrysdinerinplainfield.com
Habanero Mexican Restaurant ➡ habaneromexicanrestaurant.org
Steve Buresh's Cheesecake Store ➡ cheesecakestoreonline.com
Krema Coffee House ➡ kremacoffeehouse.com
Calogero's ➡ calogerosoldworld.com/menu
*Photos are from Social Media Accounts, Restaurant Websites and Yelp*
____________________________________________________________________
_______________________________________________
Khaos Party Packages ➡ khaosbrewing.com/private-events
_______________________________________________
Chop'd Private Event Spaces ➡ thechopdlife.com/private-events